Quick look at BT21 – LINE Store Itaewon – visited in April 2018. At then, BT21 merch weren't for sale, and they were just for exhibition only. Things might have changed since then, and perhaps more merchandise offerings! Of course LINE merch were available, but I focused on BT21…
First up – Stationery: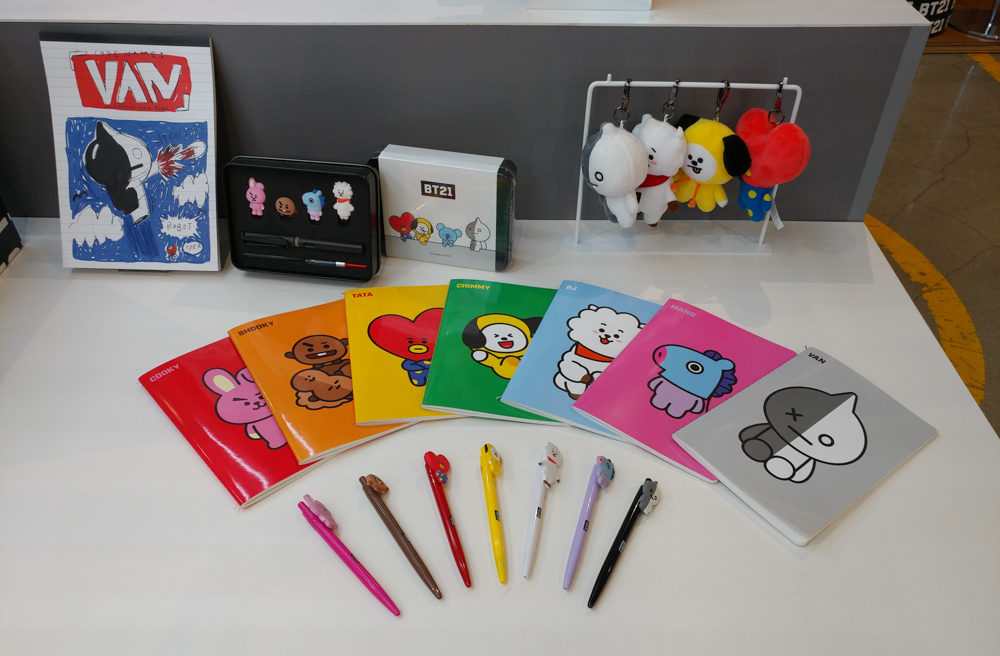 Skateboard too!? Really super cool as collectible with the graphics!
All the huggables/wearables.
This following set felt more like a cool-kid theme?
Of all the exhibitions, I find the little homes of each BT21 characters most fascinating! Really cuteness overload!
TATA – with the game controller from Fire MV?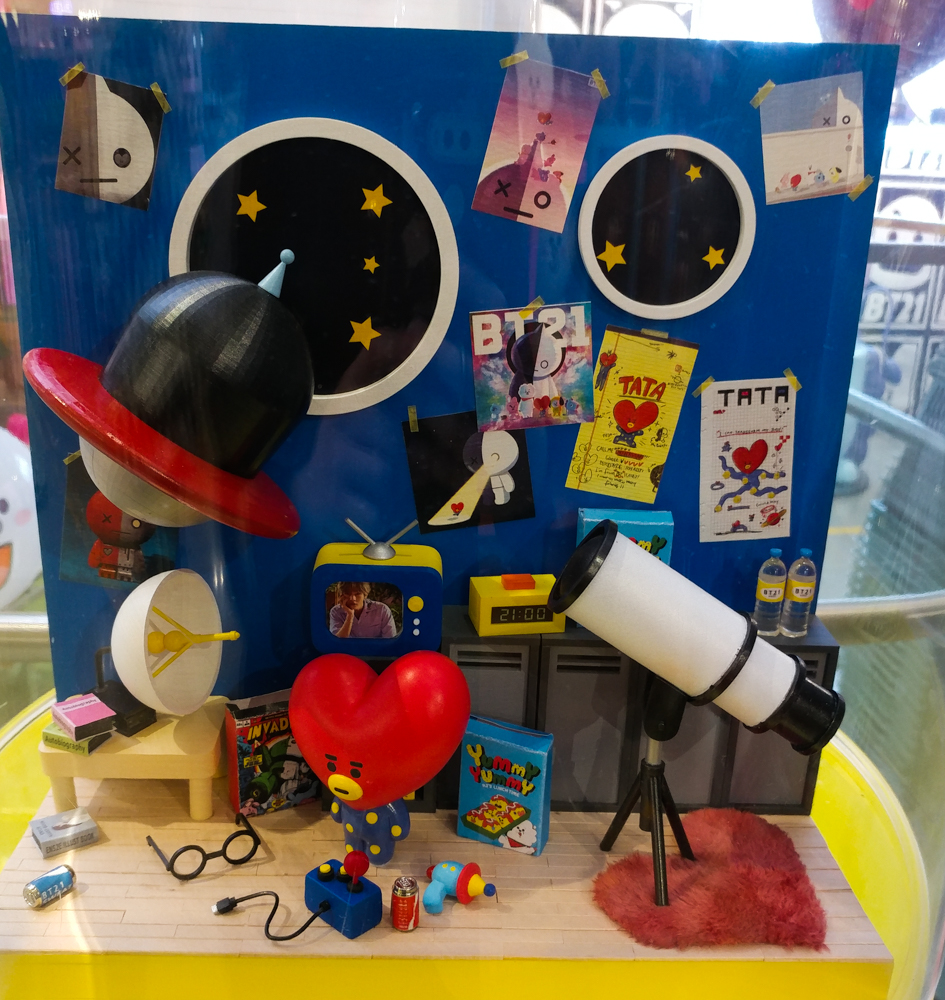 Chimmy got a boxing bag…maybe from Cooky?
I think KOYA is trying to grow a tree so it can go back to its natural habitat XD
MANG is so cool with the skateboards though!
Theres, just, plenty of SHOOKY everywhere. And no milk, no milk, no milk!
Cooky, muscular Rabbit in training! Now I feel the punching bag had no space here, so it ended up in Chimmy's room.
RJ, the alpaca – I think he made the rug with his fur during summer. Teehee~!
The stairs!
And can't miss the huge mascots!
Do wish to go back there again!